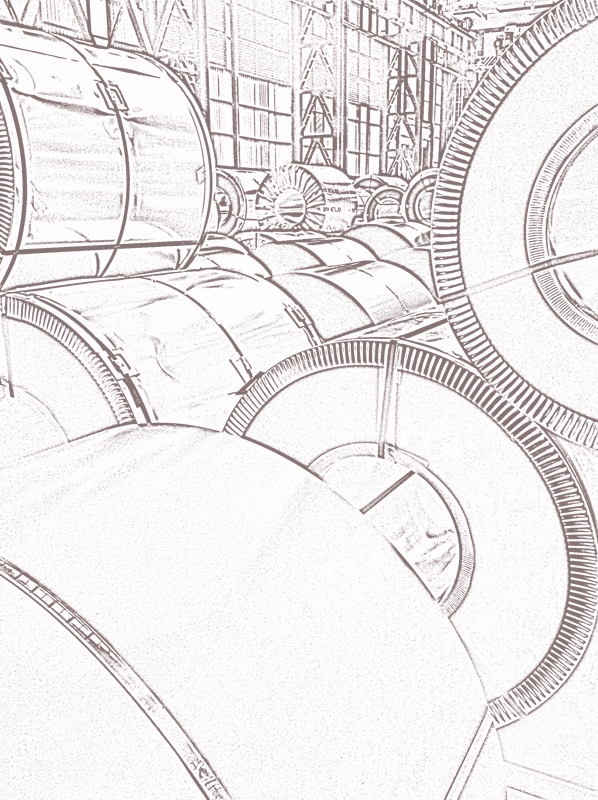 Global Procurement & Solutions Global Tedarik & Çözümler
ESC Steel TR is realizing all needs of total quality management systems certified by DQS in each step of the production processes, environmental management, logistics and personal management in a very high standard.
Profitable steel processing as well as storage cost reduction due to the ESC Steel TR's reliable "JIT - just in time" and "JIS - just in sequence" delivery service capability "around the clock", paired with comprehensive knowledge in quality assurance and international norms for supplies from Turkish Steel Mills and EU productions as well as third countries, represent measurable and indispensable values for our customers.
DIN EN ISO 9001:2015 Quality Management Systems
EN ISO 14001:2015 Environmental Management Systems
ISO 45001:2018 Occupational Health and Safety Management System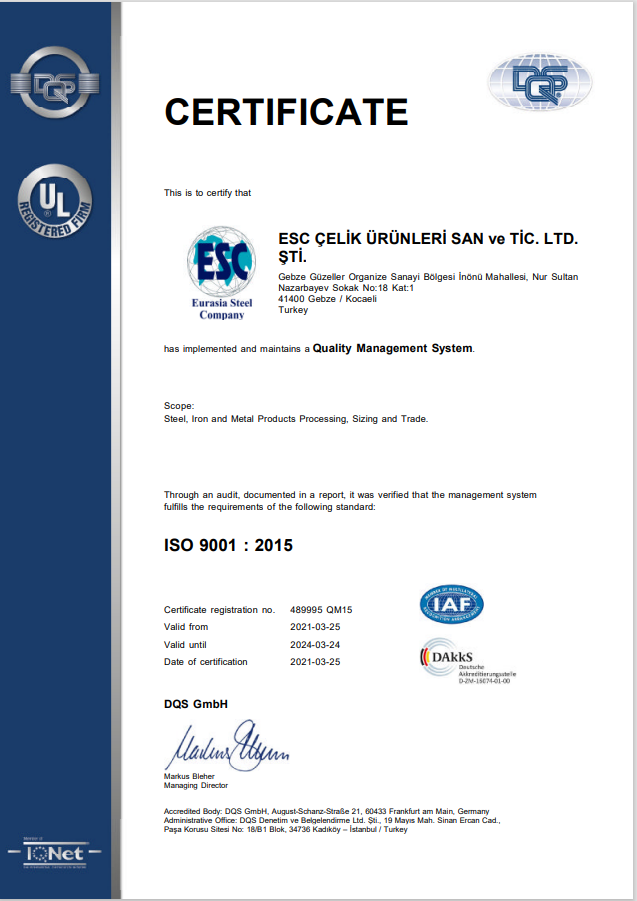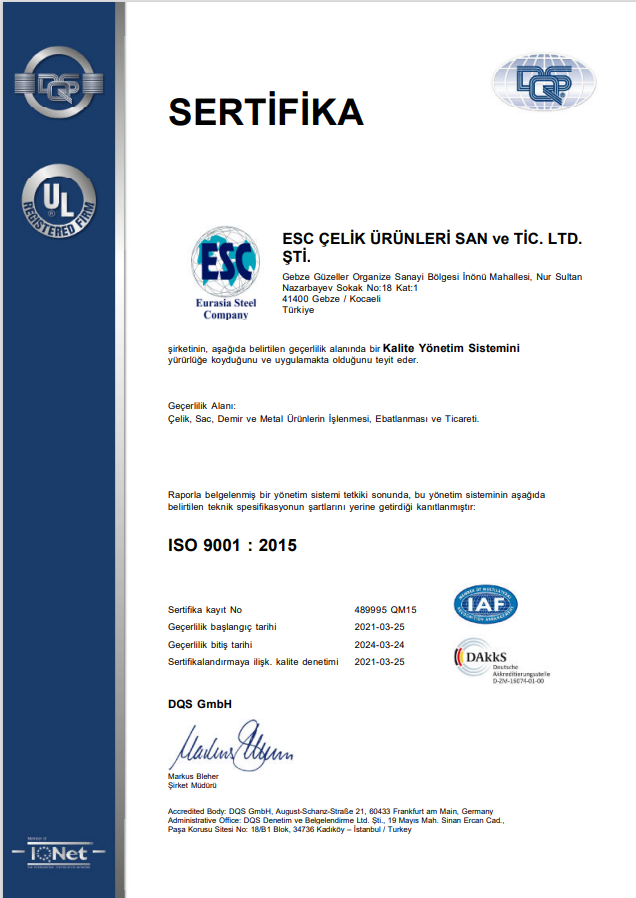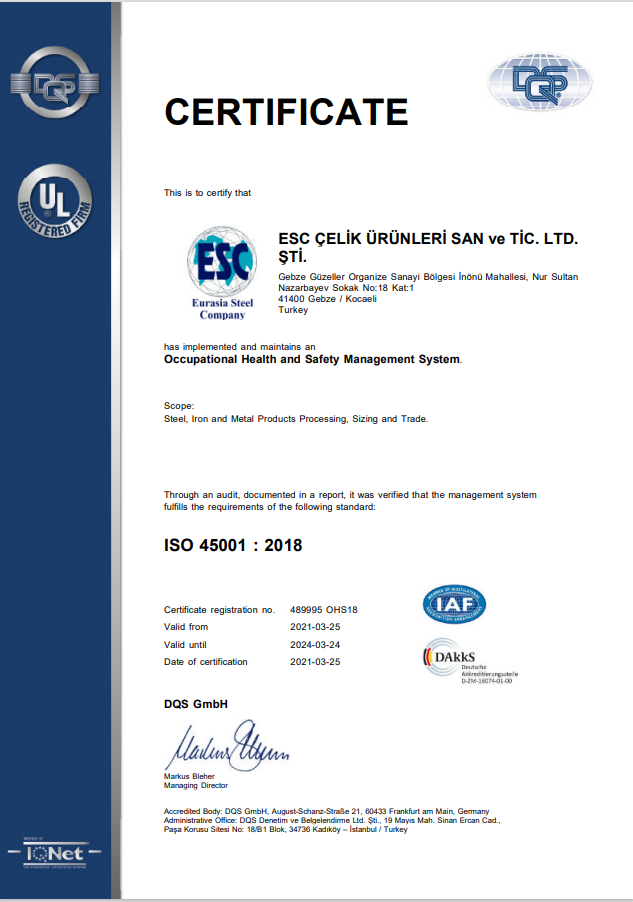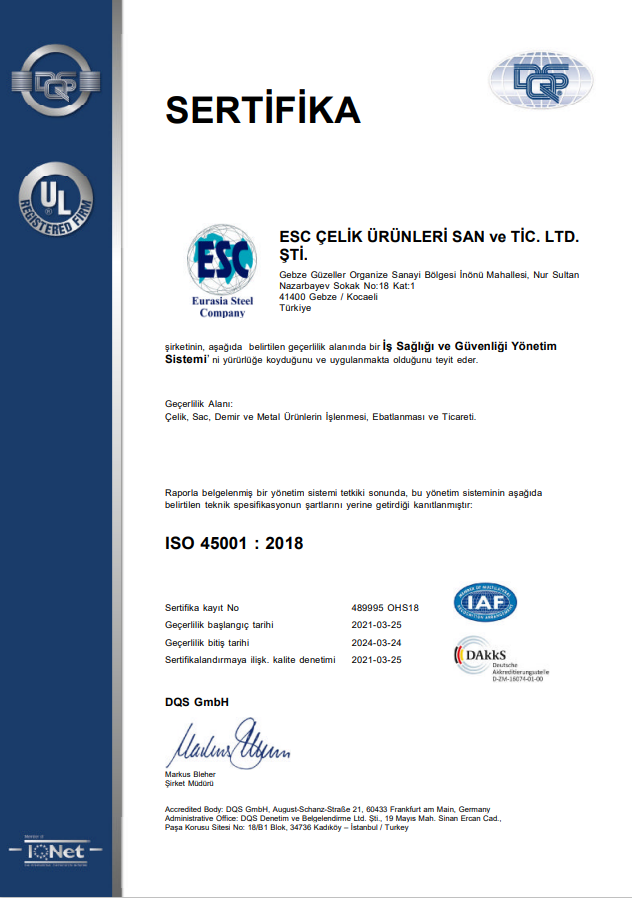 Company Policies, Missions & Goals / Şirket Politikaları, İlkeleri ve Amaçları
Click to download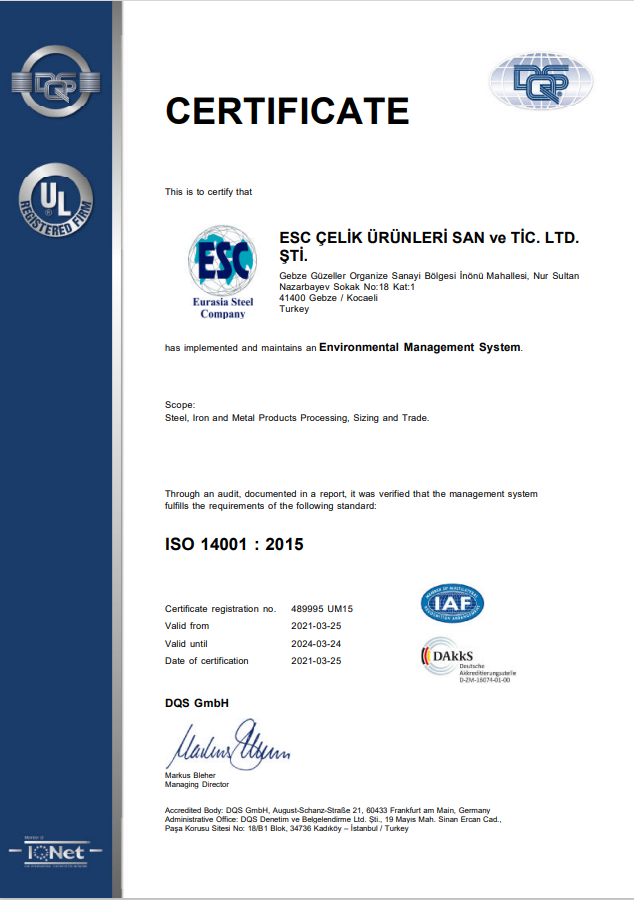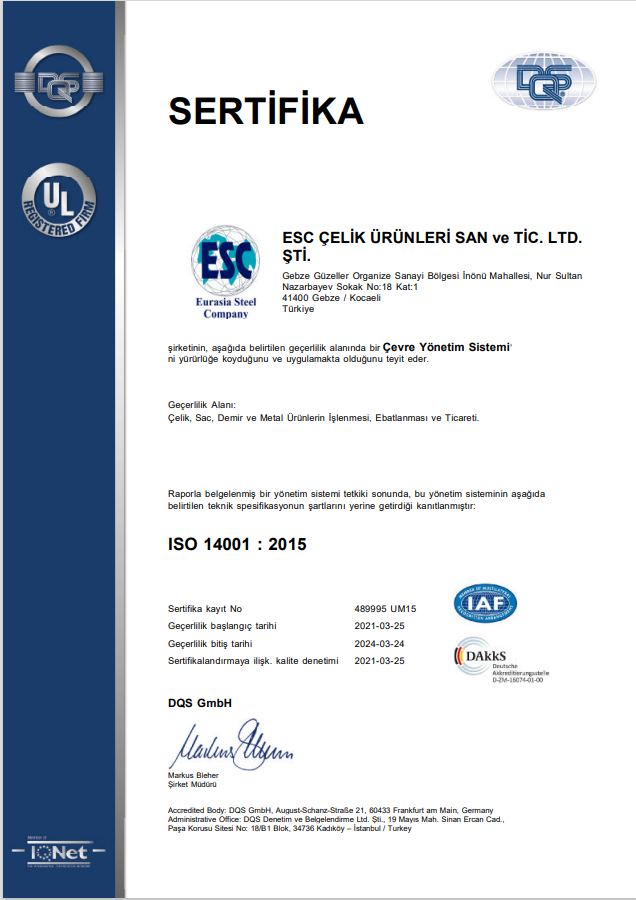 ESC STEEL TR – EURASIA STEEL SERVICE & TRADING CENTER LLC.
ESC STAHL TR - EURASIA STAHL SERVICE & HANDELS ZENTRUM
ESC ÇELİK TR – ESC ÇELİK SERVİS MERKEZİ LTD.ŞTİ.
GLOBAL PROCUREMENT & SOLUTIONS
GLOBALE BESCHAFFUNG & SOLUTIONS
GLOBAL TEDARİK & ÇÖZÜMLER
Copyright Reserved By ESC Steel TR